Can Toronto be a world-class craft beer leader?
A couple of Toronto city counsellors are looking to grow the sector and make Toronto the craft beer capital of the world. But there are many skeptics out there questioning if this is really possible based on the size of the market, total production capacity of a microbrewery, and challenging regulations.
We thought we'd take a closer look at the RTS survey, Canada's largest syndicated consumer study with a sample of over 42,000. Based on the most recent Spring 2015 survey, Toronto, Montreal (Anglo) and Winnipeg have the lowest consumption in the past month. Does this mean Toronto city counsellors will not be able to achieve their dreams? No, but they may have a bit more work to do than Quebec City or Ottawa where consumption is almost double that of Toronto. Here are some other interesting facts we found in the RTS survey.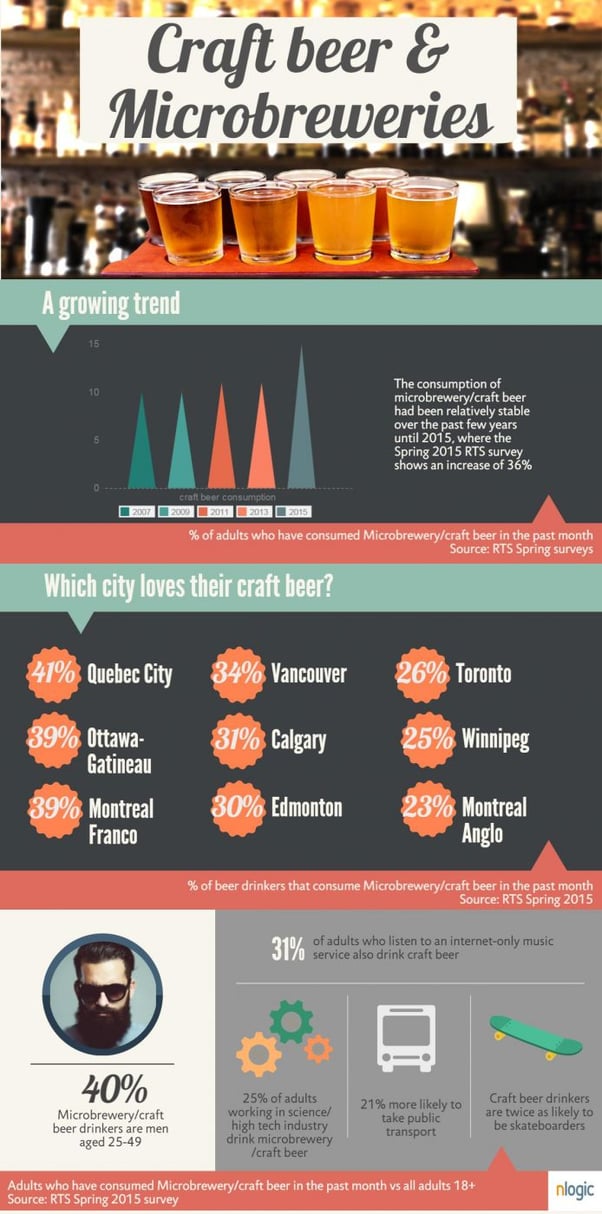 Posted by Anja Bundze