Michelle Sequino, Assistant Buyer at Innocean Worldwide Canada explains how Lens FileExchange saves them hours in the radio campaign buying process.
The challenge
The agency world is extremely competitive. There are thousands of agencies global, national and local, that brands can choose from to help them launch their campaign. As technology continues to advance the expectations brands have of their ageny has changed. Not only do they look for exceptional service and quality, but they also expect them to be able to react faster to adjust to the competitive market.
What is the impact of Lens FileExchange?
Since FileExchange was launched in Lens for radio it has saved us numerous hours in the buying process for radio, making our clients happy and making the application much more user friendly and easier to navigate.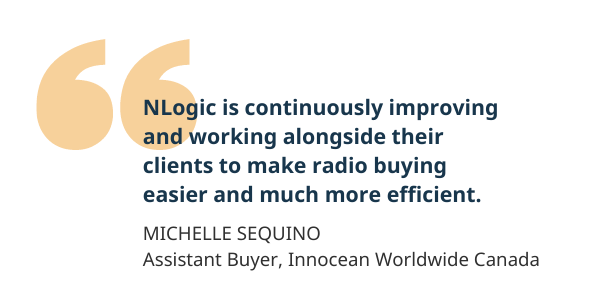 Posted by Anja Bundze