An interview with Patrick Sipin, Manager Reporting and Data Analytics, at Kingstar Media

The challenge.
Our new ecommerce clients wanted access to more data so they could do deeper analysis themselves. But it wasn't just greater volume of data, it was details within the data that we either didn't have access to or couldn't access very easily.
ConexAPI changed all that.
The outcome.
Getting data quicker and easier saves us an incredible amount of time. Instead of manually matching up data through exporting, formatting and reimporting, ConexAPI provides automatic integration. So the manual work is significantly reduced. That not only saves us money internally, it frees us up to focus on other important things.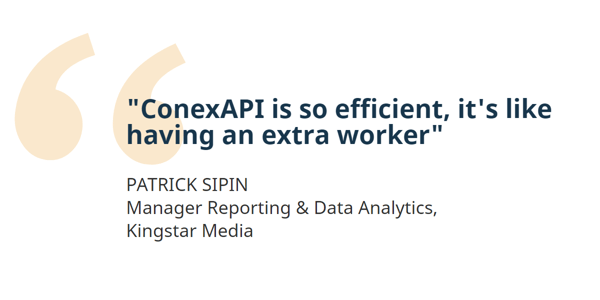 Posted by Anja Bundze