Kelly Fedoruk, researcher at Publicis Media, explains how Lens for TV allowed her team to easily keep up to date with changes in TV viewing during the COVID-19 pandemic.
The challenge
The COVID-19 pandemic has drastically changed the Canadian media landscape. From the postponement of the Olympics, to the suspension of live sports, to the increased appetite for News programming, keeping up with our TV audiences has never been more urgent.
Within Publicis we saw demand for broadcast tracking go through the roof when the pandemic hit. We needed to inform our clients daily on the rapidly changing consumption behaviour while at the same time predicting future trends for longer term planning.
The outcome
We had positive feedback from our clients as they were able to quickly get demo specific breakouts from their planning teams, rather than relying on the research team exclusively for stats like where sports viewers went, the increase in overall TV hours since lockdown, the split change between live and playback, the conventional/specialty shifts considering the lack of U.S. content in the market due to production halts, as well as the increase in younger viewers to typically older skewing content such as news.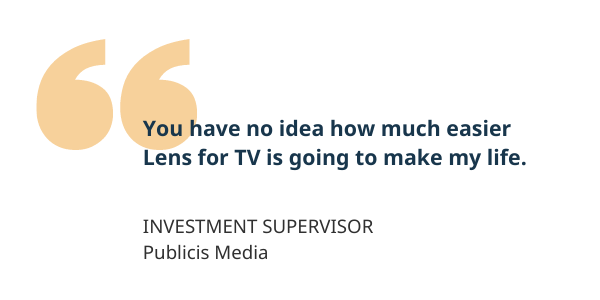 Posted by Anja Bundze