Kate Clement, Broadcast Manager at Vision7 discusses how ConexAPI improved the speed of their adtracking analysis.
The challenge
It's been long discussed that the industry is in a state of exponential change. Clients are looking for more and faster. Agencies large and small struggle to prove their worth to clients, who are looking to narrow their margins. Not surprisingly agencies need to be agile and smart, providing insights potentially not readily available at a client level.
The outcome
With ConexAPI we were able to access adtracking data in minutes that previously would have taken hours to pull. Typically, what would have taken a team of people to extract, one person can now execute in moments.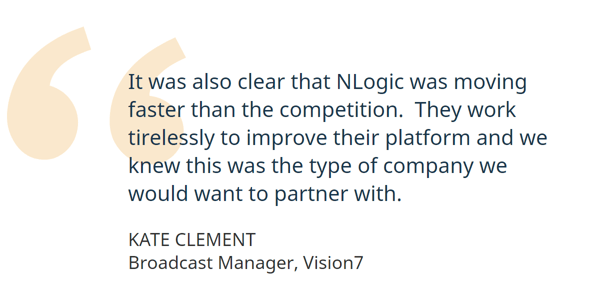 Posted by Jo Loup